Activities
Quad Biking (Every Day)| Archery | Shuffleboard
Digger Driving Target Shooting | Orienteering
Plus a host of other challenges including:
Quad Bike Football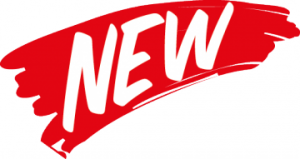 Quad Bike Balancing Challenge
Quad Bike Trailer Challenge
Quad Bike Water Splash Challenge
Presentation for winners at the end of the week.
What we do..
Safety is our number one priority. Irish Country Quads is established almost 30 years and has a 100% safety quad track record. Your children will be supervised at all times by our instructors while providing all activities in a fun filled way. Strict adherence to all COVID-19 regulations will be implemented.
What you do..
Irish Country Quads is a provider of both indoor and outdoor activities and is aware of the many concerns of sending children to camp. If you have any questions or queries, no matter how small they seem to be, please contact us on +353 87 246 0742 or +353 42 937 8997.
When you are totally satisfied that all your questions have been answered and wish to book a place, please fill in the Application Form and return to us alternatively, bookings can be made over the phone or email.
Dates for Summer Camp 2021
Week 1 – 28 June – 02 July
Week 2 – 05 July – 09 July
Week 3 – 12 July – 16 July
Week 4 – 19 July – 23 July
Week 5 – 26 July – 30 July
Week 6 – 02 August – 06 August
Week 7 – 09 August – 13 August
Week 8 – 16 August – 20 August
Times: 9.30 a.m. – 1.30 p.m. Monday – Friday
Where Are We?
Carrickakelly, Inniskeen, Co. Monaghan. A91HY74.
10 Minutes drive from Dundalk. 10 Minutes drive from Castleblayney. 10 Minutes drive from Carrickmacross. 20 Minutes drive from Ardee.
Cost
€225 per child per week. For all children aged 7 years old upwards.
How to book..
Please return completed application form with €50 deposit to:
Irish Country Quads, Carrickakelly, Inniskeen, Co Monaghan A91 HY74.
Make cheques/bank drafts payable to Irish Country Quads or pay online.
Please do not send cash by post. Balance is due on first day of camp.
Please book early to avoid disappointment.
If your first choice is fully booked we will contact you to offer an alternative week.